Welcome To:
The Alaska Coin Exchange
Coin And Stamp Gallery

The Alaska Coin Exchange Library
presents:
National Geographic Magazine
May 2002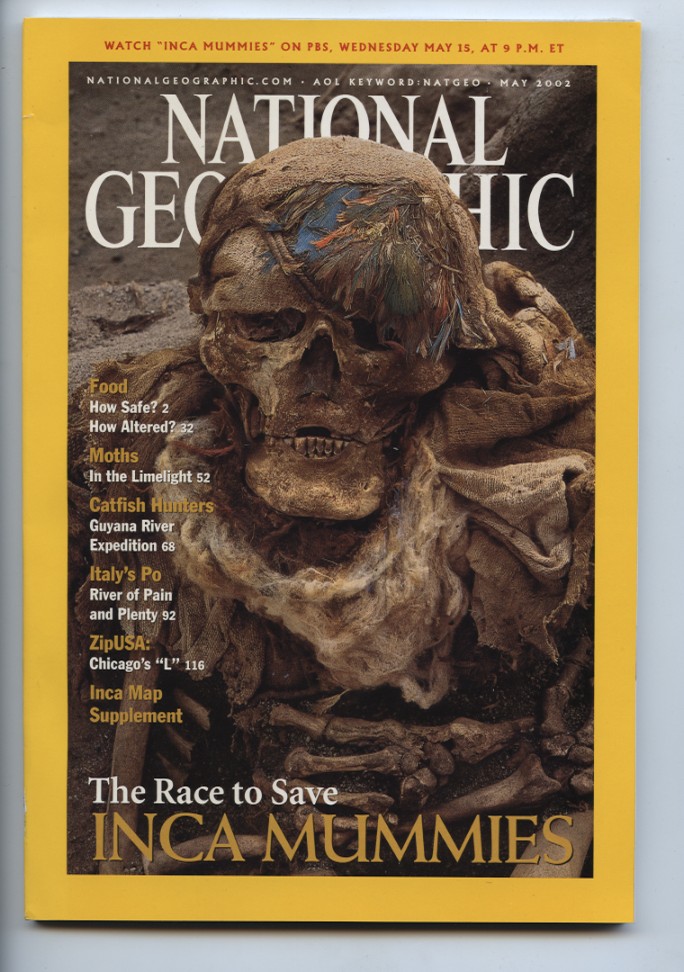 Topics:
Food - How Safe? How Altered?

Moths - In the Limelight

Catfish Hunters - Guyana River Expedition

Italy's Po - River of Pain and Plenty

ZipUSA: Chicago's "L"

Inca Map Supplement

The Race to Save Inca Mummies
Use your browser's Back button to return.